Welcome to Acorn Dental in Marlton, NJ. We proudly offer you top-notch dental technology in a friendly, welcoming environment. Our team of experts, led by Dr. Brady Sherly and Dr. Yoonie Kim, is committed to providing you with the highest quality of care and the most up-to-date technology available.
At Acorn Dental, our state-of-the-art facility has the latest technology to provide the best possible dental care. From digital X-rays to intraoral scanners, we offer the newest and most effective methods to help you achieve the best possible outcome.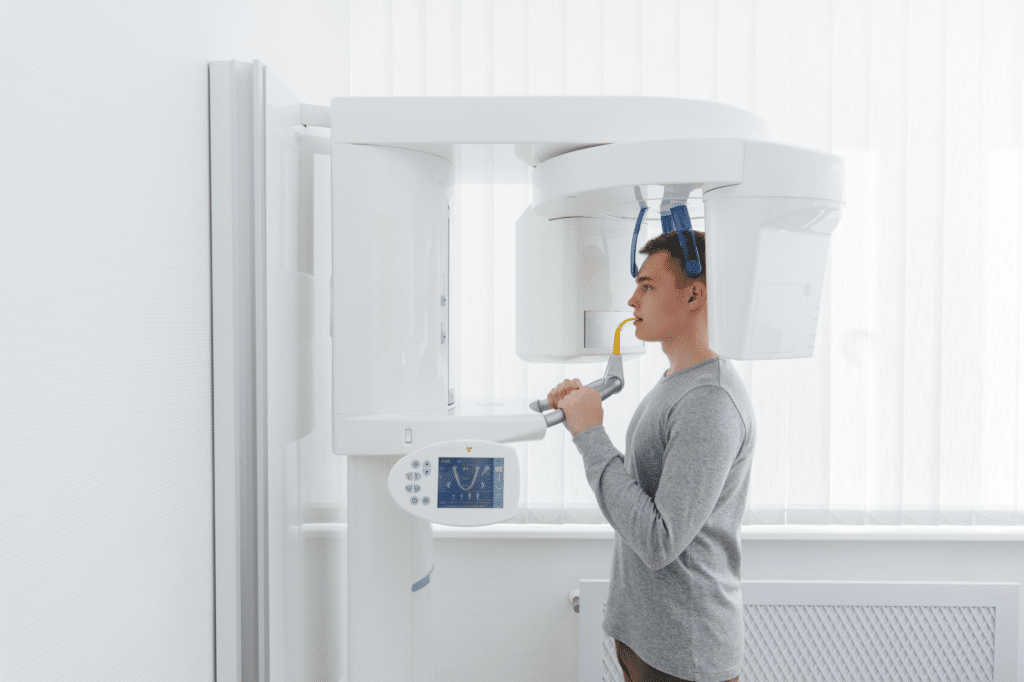 Benefits of Dental Technology
Dental technology has advanced significantly over the last few decades and drastically improved how our dental practice delivers care to our patients. Our dental technology allows us to provide our patients with a higher standard of care, from preventive and restorative dentistry to cosmetic and orthodontic treatments.
Our advanced dental technology enables us to provide patients with more comfortable and efficient treatments. We can reduce their chair time and the amount of anesthesia used. Moreover, our dental technology allows us to communicate more easily and efficiently with our patients. We use digital patient records and patient education software to inform our patients about their treatments and oral health. All of these advancements in dental technology have helped our patients receive high-quality care and our practice to provide the best possible services to our patients.
Digital X-Rays
Digital X-rays are an innovative technology that is revolutionizing the field of dentistry. They use digital imaging technology to capture an image of the teeth and surrounding structures. This image can be instantly viewed on a computer monitor, allowing a more detailed examination of the structures.
Digital X-rays are faster, more efficient, and produce less radiation than traditional X-rays. The digital image can be quickly and easily manipulated to enhance the details and improve diagnostic accuracy. This technology also allows for better communication between Dr. Kim and you by visually representing the teeth and surrounding structures.
The digital images can be stored, allowing for easy comparison between visits. These stored images make monitoring the progress of treatments such as dental implants or cavity fillings easier. Digital X-rays also make it easier to track changes over time.
Intraoral Scanner
Intraoral scanners are dental imaging technology used to capture three-dimensional images of the inside of a patient's mouth. The scanner uses a small wand-like device inserted into your mouth to take pictures of the teeth, the gums, and other oral structures. The device is connected to a computer, and the images are digitally stored for further analysis by Dr. Kim.
Intraoral scanners have revolutionized the way dentists diagnose and treat their patients. With this technology, Dr. Kim can view a detailed, three-dimensional representation of your mouth on a computer screen. The scans allow us to identify minor imperfections or areas of concern that may have gone unnoticed. It also helps us plan treatments more accurately and efficiently.
In addition to providing detailed images of the mouth, intraoral scanners can also create digital impressions of the mouth. This process is much faster than traditional impression-creation methods, and the results are more accurate. We can also use digital images to create models for dental restorations such as crowns, bridges, and dentures.
Dental Technology in Marlton, NJ
Our team at Acorn Dental is committed to providing you with the highest quality of care. Our friendly, professional staff is here to answer any questions and provide you with the best care available. We strive to stay up-to-date on the latest dental technology and treatments.
We invite you to experience the difference that top-notch dental technology can make at Acorn Dental in Marlton, NJ. Contact us today! We look forward to seeing you soon and showing you what our treatments and technology can do for your smile!