Orthodontics is a dental specialty where a dental professional can diagnose and correct malalignments in the teeth and the jaw bone within a patient's smile. At Acorn Dental, we try to make receiving care as convenient as possible, therefore we offer Invisalign as a form of orthodontic dentistry. Invisalign, also known as "clear braces", has provided many of our patients with a straight smile that they have been desiring for years. If you are trying to enhance the appearance of your smile through Invisalign, please keep reading to learn more about the treatment process and all the benefits it can offer you.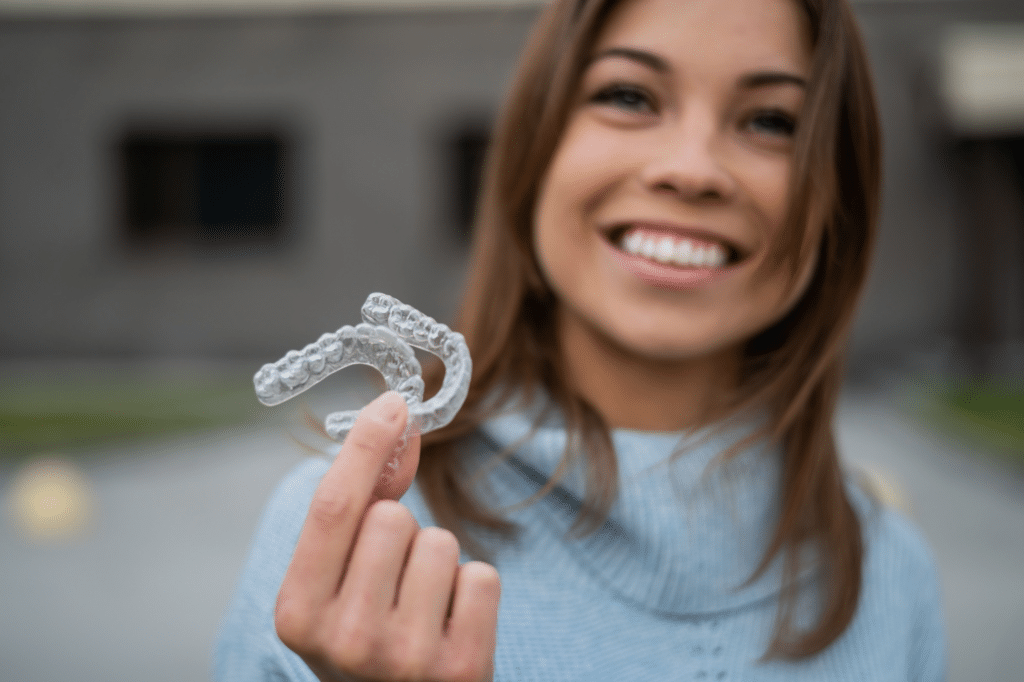 Invisalign Treatment
The entire Invisalign treatment consists of around 10-12 months of wearing custom-made aligners that slightly put pressure on your teeth to either push or pull them into place. Working closely with our team, your exact treatment plan will be made using images, x-rays, and impressions of your teeth.
These aligners are made from a thick dental-grade plastic material that is formed over the molds of your teeth made here in our office. Each set of aligners is designed to put more and more pressure on your teeth forming them into your desired smile. One set of aligners will be given at a time and worn for approximately 2-4 weeks, then switched out for another set.
No matter your specific circumstances or needs, Invisalign has many positive abilities that will benefit you in many ways. Below is a list of just a few benefits of Invisalign.
Fast Treatment
Depending on the characteristics of your smile and all that needs to be corrected, Invisalign is generally a faster treatment than traditional metal braces.
Draws No Attention
Many adults and even teenagers dread the thought of having metal braces due to the unnecessary draw of attention. Invisalign draws no attention and increases the patient's want in fixing their smile.
Improves Quality of Life
Not only does Invisalign help enhance your smile, but it is also beneficial for your oral health and helps improve your quality of life.
Enhances Oral Health
Aligners are to be worn 22 hours out of the day, allowing the patient to remove Invisalign during eating, brushing, and flossing. This increases oral health while undergoing orthodontic treatment.
Our dental professionals are ready to help you achieve the smile of your dreams through Invisalign. Contact us at our Marlton, New Jersey office to discover if you are a candidate.